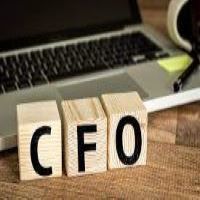 Benefits of Outsourced CFO Services
Benefits of Outsourced CFO Services
Chief Financial Officer (CFO) is the corporate title for the person responsible for managing a company's financial operations and strategy. The CFO reports directly to the Chief Executive Officer (CEO) and has substantial input into the company's investments, capital structure, money management and long-term business strategy.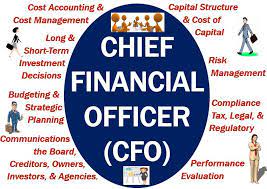 Here are some of the benefits of engaging the services of an outsourced CFO as opposed to hiring somebody full-time:
An outsourced CFO is cheaper than a full-time CFO, as there are no extra costs such as overtime or benefits tied to their services. This allows your growing company to receive excellent financial guidance that you can afford, at a time when you need it most, whilst keeping cash-flow friendly.
You decide when you use their services. Most companies that outsource their CFO services offer hourly packages, which gives you greater flexibility and control over your expenses. Most of them are also willing to negotiate terms and hours that suit you.
A virtual CFO works with a variety of clients and in a number of fields, whereas a full-time CFO works only with one company. This means that a virtual CFO will have a depth of experience and diverse knowledge that they can then apply to your benefit.
They are professional and highly adaptable. Virtual CFO's who work with a number of businesses in a variety of settings are able to adapt quickly to a new environment. 

Because of this adaptability, the necessary 

financial expertise is funneled into your business almost immediately.

Replacing an outsourced CFO is easy. Should you find that your CFO is not a good fit, for any reason, they are easier to replace than a full-time employee. Not only is there no personal awkwardness, but the company that you outsourced to should have a roster of experts that they can offer as a more suitable replacement.
They already work remotely. If your company has had to restructure lately in order to comply with Covid-19 safety protocols, with many people working from home, rest assured that you are hiring somebody who knows how to fit into a virtual team.
The true value of a virtual or outsourced CFO should not be counted only in potential monthly savings, but in the dedicated expertise that will allow your business to continue to grow, thrive, and eventually scale to help realize the impact of your vision. The value of a CFO is invaluable when looking to take your business to the next level, and the flexibility of a virtual CFO makes this the logical choice for your growing business.
Outsourcing the CFO function of your business can significantly contribute to the financial and strategic success of your startup, without adding to your payroll burden. As an expert in providing outsourced CFO services, Sow Professional services is ready to help your firm achieve its financial goals. Reach out to us today!