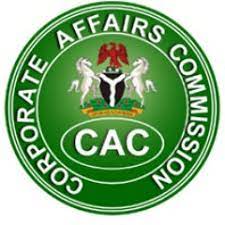 CAC TO DELETE ABANDONED APPLICATIONS
CAC TO DELETE ABANDONED APPLICATIONS ON THE COMPANIES REGISTRATION PORTAL (CRP).
It has been observed that a sizeable number of application have been filed and abandoned in the Company Registration Portal (CRP) as a result of queries  that has not  been resolved. CAC has claimed that the uncompleted applications are creating a burden on their database. More so, there is no certainty as to when applicants will comply to enable the process to continue.
In view of the foregoing, all CAC applications that has not been completed and has stayed up to 2 months on the CRP without action from the applicant is deemed abandoned, and shall be deleted from their system.
The general public and all applicants of company registrations have been advised to resolve all outstanding queries on such applications on the CRP on or before April 14, 2023, or risk to be deleted.
We use this medium to notify all concern to ensure speedy completion of this application, however, we at SOW Professional Services Ltd will also be glad to guide you through the completion of this company registration application with CAC.
To avoid CAC to delete your abandoned applications, you may be in touch with us at care@sowprofessional.com , call 07038254989 or send a text on Whatsapp :08152451523.