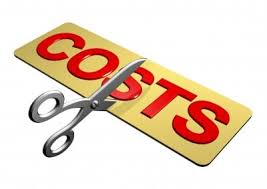 5 Importance of Cost Control to SMEs in Nigeria
Cost control is the practice of identifying and reducing business expenses to increase profits, and it starts with the budgeting process. A business owner compares actual results with the budgeted expectations and if actual costs are higher than planned, management takes action. As an example, a company can obtain bids from other vendors that provide the same product or service, which can lower costs. Cost control is an important factor in maintaining and growing profitability.
Corporate payroll, for example, is often outsourced because payroll tax laws change constantly, and employee turnover requires frequent changes to payroll records. A payroll company can calculate the net pay and tax withholdings for each worker, which saves the employer time and expense.
Controlling costs is one way to plan for a target net income, which is computed using the following formula:
Sales – fixed costs – variable costs = target net income
For instance, retail bread shop in Agege wants to earn N100,000 in net income on N1,000,000 in sales for the month. To reach the goal, the entrepreneur must review both fixed and variable costs and attempts to reduce the expenses. Inventory is a variable cost that can be reduced by finding other suppliers to offer more competitive prices.
It may take longer to reduce fixed costs, such as a lease payment, because these costs are usually fixed in a contract. Reaching a target net income is particularly important for a public company, since investors purchase the issuer's common stock based on the expectation of earnings growth.
The purpose of Cost Control are:
1. Provide business manager with a value-for-money project
2. Achieve a balanced design expenditure between the various elements of the business
3. Limit the client's expenditure to within the amount agreed.
4,Monitor all costs in real-time to ensure they stay aligned with the budget.
5. Enterprises can efficiently assess all aspects of costs associated with a particular project within minutes
SOW Professional  is a management consulting firm in Lagos, Nigeria, we can assist you on how cost can be control to enhance profitability, hence, we look forward to assist you with this process. Please call: Call us on 07038254989 or send a mail to:
                                 care@sowprofessional.com,                                                                                                                    WhatsApp: 07038254989,                                                                                                                          www.sowprofessional.com