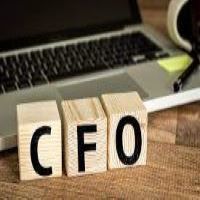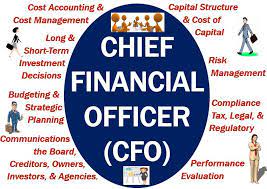 Financial management measures the growth of your company as to how your company is performing in the world sphere. No doubt, you leave no stone unturned in surging up the growth graph of your company, but you may find it quite hard to pinpoint what is leading to considerable growth in the graph of the company or in pointing out the loopholes which led to the sudden drop in the graph. That's where an Outsourced CFO takes the hold of the business undertakings. Your entire staff might be well enough to flow over the guidelines smoothly but the results you desire seem still a far-fetched goal.
A CFO assists you there by taking the responsibility of making your staff productive at the workplace so as to reap the desired profits.
Here Is Why You Need A CFO For Your Business:
Accountability:- With the increase in your business and staff, you require an entity to manage and evaluate the performance of the staff and for handling all the matters related to finance. This is where hiring an experienced CFO could prove beneficial for your company's growth, which along with keeping the track of the employee's performance will analyze the growth graph of the company and make futuristic planning in order to reap the maximum profit
Proper reporting:- Taking any decision without a clear vision is like expecting profits by hitting in the dark. Any initiative has to have proceeded with a clear vision so as to accomplish the desired results. There a professional CFO by utilizing his best knowledge and experience will define a foresighted vision for the company and keep the track of the data by analyzing the accuracy and curb glitches if any in the reports to reach the conclusion for defining the growth of the company in every stage. We through our   Cognate CFO services aim at maintaining a proper reporting spectrum for your business to sail swiftly over the vision and gain the desired results.
Lawful Undertakings:-An experienced CFO will look into the business and analyze it from every platform. He will undertake certain initiatives required for the company to boost up the growth graph. From analyzing the productivity of the staff to equipping the company with the necessary software to boost up the business in direct sync with the financial laws, everything is supervised by the cognate CFO.
We through specialization in the field and deep futuristic insight help your business gain the desired output.
For any query, help, or feedback you may be in touch at care@sowprofessional.com Call 07038254989 or send a text on Whatsapp: 08152451523