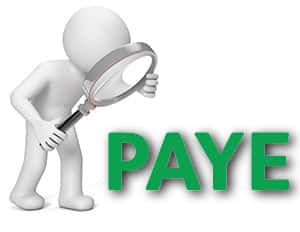 PAYE Remittance in Nigeria
PAYE Remittance in Nigeria
You know those little deductions you see on your pay slip, when you receive your salary, if you look closely, you will find that one of such deductions is the PAYE. For some of, you have probably wondered, "What is PAYE?" Pay as You Earn (PAYE) is a form of tax deducted by an employer from the employee's salaries and wages. This tax deduction is also known as Personal Income Tax and is made based on the provisions of Section 81 of the Personal Income Tax Act (PITA). PITA applies to every income that is received by an individual.
Pay As You Earn (PAYE) Remittance in Nigeria
Employers must begin deducting tax from the salaries and wages of their employees no later than 6 months after the company commences business operations. The deducted taxes are remitted to the State Internal Revenue Service (SIRS), which is the tax regulatory body for the respective State of residence of the taxpayer or the employee through any designated collecting bank or available online platform as advised by respective tax authorities.
For this remitted deduction to reflect in the tax account of the taxpayer (employee), employers are expected to file annual returns with the respective State Internal Revenue Service, where the payment was done no later than the 31st of January of the succeeding year.
As an employer, you must ensure that PAYE is remitted to the SIRS before the 10th of the month following the month when the deductions were made. E.G January PAYE must be remitted on or before February 10th. Note that contract employees and interns are not exempted from this Tax.
Failure to File Tax
Not filing taxes is a criminal offense! Any employer who fails to make proper tax deductions or fails to account properly for deductions made is liable on conviction to a penalty of the total sum of taxes due. In addition, the employer will pay 10% annual interest for every year the taxes were not filed or improperly filed. Employers are also liable to penalties and interest for failure to remit or late remittance.
For any query, help, or feedback you may be in touch at care@sowprofessional.com Call 07038254989 or send a text on Whatsapp: 08152451523