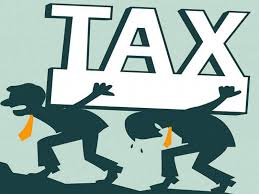 Tax Incentives for Tax-Payers
Tax Incentives for Tax-Payers in Lagos State
As part of the ways to relief Tax Payers in Lagos, Nigeria from the outbreak of Covid-19 pandemic, Lagos State Internal Revenue Service (LIRS) has taken several measures to mitigate the impact on taxpayers and to ensure business continuity. One of such measures is the 3 month extension of deadline for filing of annual returns from March 31st to 30th of June, 2020.
In addition, the service is now implementing the following measures to further ease the impact of the pandemic on taxpayers in the State of Excellence:
Payment of outstanding liabilities in installments to ease cash flow challenges, that may affect taxpayers.
Waiver of penalty for tax payment of liabilities under PAYE, that were due, during the period lock down period of the State (March-May 2020).
Waiver of penalties due on late filing of 2020 annual tax returns (Form A)
Waiver of interest and penalty components of outstanding tax audit liabilities from 2000 to 2015 for entities that present and keep to a structured payment plan that terminate on or before December 31st, 2020.
Grant of tax credit of 20% of cash and kind donations made for Covid-19 by resident individuals to LASG for the 2021 Year of Assessment, only subject to a Cap of 30% of tax due.
Video conferencing has been adopted as the default mode for conduct of Tax Audit Reconciliation Committee (TARC) meetings, in consonance with social gathering advisories from government and other relevant authorities.
We hope All Residents of Lagos State will take advantage of these palliatives of discharging  their civic responsibilities by promptly paying taxes and levies due to the State Government.