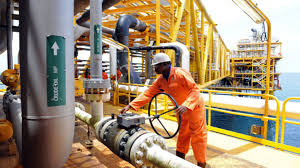 Basic NNPC/NipeX JQS Registration
Basic NNPC/NipeX JQS Registration
The Nigerian Petroleum Exchange (NipeX) is a Division of NAPIMS, a Corporate Service Unit of NNPC.
This is an electronic contracting platform with a virtual community and collaborative environment that delivers significant value to Stakeholders in the Nigerian Upstream Oil and Gas Industry. It links Buyers and Suppliers by establishing industry-wide standards for business transactions, and provides a comprehensive suite of capabilities, which includes a platform for showcasing contract opportunities.
REQUIREMENTS
The requirements needed for this processing as developed by the operators of the Joint Qualification Process are divided  into two categories:
STATUTORY
NON-STATUTORY
STATUTORY
These documents are those legally required documents, which ranges from documents, which established the legal entity of the organisation, to those that shows the adherence of the organisation to corporate governance codes. These documents which are listed below are expected to be provided by the organisation for processing:
CAC CERTIFICATE
FORM CO2
FORM CO7
DPR CERTIFICATE (N250,000)
TAX CLEARANCE CERTIFICATE
VAT/TIN CERTIFICATE
FORM 2.1 (COMPANY SECRETARY)
ANNUAL RETURNS
ITF-IF
NSITF
PENCOM
ISPON
GROUP LIFE ASSURANCE
MEDICAL RETAINERSHIP
AUDITED ACCOUNT
OTHER GOVERNMENT AGENCY AS APPLICABLE
NON-STATUTORY
These are internal policy documents, which are to be developed and implemented by an organisation, for the day to day running activities of the organisation. This documents are expected to be professionally developed, in line with the established standard. The organisation has to be evaluated and examined, before these policy(s), in line with respective requirements of the laws and agencies of government are developed.
The documents under questioning are:
QMS DOCUMENTATIONS
OIL & GAS CASHES & HSE DOCUMENTATION
NIPEX REQUIRED COMPANY POLICIES
HUMAN RESOURCES AND STAFFING DOCUMENTATION
LOCAL CONTENT DOCUMENTATION
PROCESS:
The process of registration after the availability of the above mentioned documents are:
A. Online Registration
B. Desktop Audit
C. Onsite Audit
OUTPUT
In line with the revised policy of NipeX, Prequalification Notification will be issued to confirm the successful completion of the process at the point of onsite audit, as against the former issuance of Audit Certificate
Duration for this processing is between 3 to 6 months, depending on readiness and availability of JQS Assessment Auditors who are assigned through an Audit Schedule based on first come , first serve or a special request for accelerated processing at a fee.
The Statutory Fee for NipeX registration is N25,000 and N20,000 for the Renewal Fee
To know more about how to process NipeX JQS registration, kindly click to contact us  SOW Professional Services Ltd :
E-mail:        care@sowprofessional.com  
Website:     www.sowprofessional.com                                                                                       
 Phone:        07038254989                                                                                                                                 
Whatsapp: 07038254989