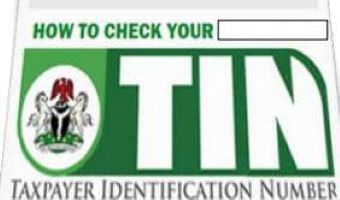 How to Check TIN Online
A taxpayer identification number (TIN) is a unique eight-digit number used to identify an individual, business, or other entity in tax returns and other documents filed with the Tax Authority. A TIN is typically issued by the Federal Inland Revenue Services (FIRS) and it adopted as the unified tax identity for tax and other related transaction with all tiers of Government Agency (s).
Finance Acts 2020, equally makes the requirement for Tax Identification Number (TIN) for companies mandatory under the new section 10 of the CITA. TIN is also made mandatory for opening of bank accounts and the operation of existing ones by account holders.
How to Check TIN Online
In order to check the availability and to verify the authenticity of your TIN, the first step is to log on to https://apps.firs.gov.ng/tinverification and use any of the following parameters to confirm:
Search using Tax Identification Number (TIN)
Select Tax Identification Number on the Select Search Criteria Dropdown list below
Input your TIN (FIRS or JTB TIN) in the Search value field, input the correct captcha image text and click on the search button
Search using CAC Registration Number
Select CAC Registration number in the search criteria dropdown list then enter the Number Registered with Corporate Affairs Commission preceded by the corresponding alphabets e.g RC54321 for Corporate entities and BN54321 for Enterprises or as the case may be in the search value field.
input the correct captcha image text and click on the search button
Search using Phone Number
Select 'Registered Phone Number' on the Select Search Criteria Dropdown list below
Input your phone number in the Search value field, input the correct captcha image text and click on the search button
https://apps.firs.gov.ng/tinverification
To know more about how to create your TIN or other Tax Management , kindly contact us at :
E-mail: care@sowprofessional.com   
Website:     www.sowprofessional.com                                                                                       
 Phone:        07038254989                                                                                                                                 
Whatsapp: 07038254989