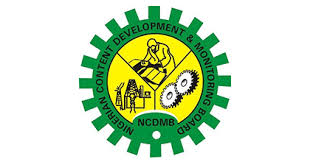 How to Process NCEC Registration
How to Process NCEC Registration
Nigerian Content Equipment Certificate Registration (NCEC) is the certificate issued to manufacturers and OEMs that commit to and or set up a factory for the purpose of manufacturing or assembling components, spares, equipment, systems and packages which are utilized in the Nigerian oil and gas industry
NCEC is a criterion in the Technical Evaluation of bids in the Nigeria Oil & Gas Industry.
Under Section 12 of the Nigerian Oil and Gas Industry Content Development (NOGICD) Act, priority considerations are given to Manufacturers and OEMs possessing NCEC during the contracting process.
REQUIREMENTS
This is divided into two categories
STATUTORY
NON-STATUTORY
 STATUTORY
CAC CERTIFICATE AVAILABLE
FORM CO2 AVAILABLE
FORM CO7 AVAILABLE
DPR CERTIFICATE AVAILABLE
TAX CLEARANCE CERTIFICATE AVAILABLE
VAT/TIN CERTIFICATE AVAILABLE
ISPON PLEASE PROVIDE COST
GROUP LIFE ASSURANCE AVAILABLE
MEDICAL RETAINERSHIP AVAILABLE
AUDITED ACCOUNT AVAILABLE
NON-STATUTORY
Letter of Application
Completed template for category applied for
OEM
Other Countries for OEM
List of equipment/component supplied to oil & gas within the last 10 years
Cost of equipment/component supplied to oil & gas within the last 10 years
Name of Manufacturer or its representative in Nigeria
Schedule of location of manufacturing/assembly activities in Nigeria/, provide title/lease agreement where applicable
Schedule of equipment/component to be manufactured/assembled and business plan
Proposed investment cost
Percentage of Local Content
Expatriate quota
Evidence of domiciliation
Certificate: Certificate of Registration will be issued after satisfactory compliance
Duration: 1 Month.
We at SOW Professional offer a range of tax and accounting solutions for Small & Medium Enterprises (SMEs and Established Corporate businesses).
We would be glad to assist you on how to Process your NCEC Registration and other Nipex, JQS, DPR and other Oil & Gas Permit License
Book a free advisory session with us today.
To know more about NipeX and other Oil & Gas Registration, kindly contact us at :
E-mail: care@sowprofessional.com                                                                                                                 
Website:     www.sowprofessional.com                                                                                                         
Phone:        07038254989                                                                                                                                 
Whassapp: 07038254989