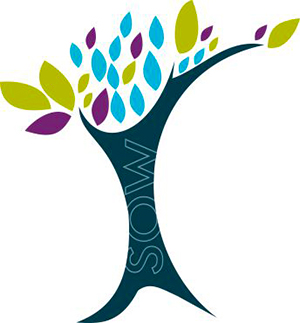 JOB VACANCY
As part of our expansion process, our Firm, a Tax & Management Consulting firm based in Gbagada, Lagos, needs to fill the following positions:
ASSOCIATE TRAINEE (TAX & AUDIT). REF NO (AT001)
Duties:
To assist in daily administration and management Clients Tax and related matters, including, but not limited to the below;
Participation in the completion of assurance and accounting work.
Collaborate to plan engagement objectives and an audit strategy that complies with professional standards and appropriately addresses risk.
Manage Annual and Monthly tax returns for Clients and ensure due remittance and prompt returns as specified by respective tax laws,
Leverage the team appropriately to ensure proper documentation is prepared for the client and procedures relating to the file are followed accordingly.
Detailed conduct of assurance and non-assurance engagements to ensure professional standards are met.
Collaborate with client engagement team prior to commencement of client work to discuss roles and responsibilities, risk areas, materiality and deadlines.
MANAGEMENT TRAINEE (PROJECT). REF NO (MT001)
 Duties:
Completing all assigned tasks and assisting with day-to-day operations.
Participating in meetings, workshops, and other learning opportunities.
Observing and learning from experienced staff members.
Gaining knowledge of company policies, protocols, and processes.
Work collaboratively with the project team to maximize productivity
Organize and monitor schedules and see that deadlines are met
Coordinate efforts within the team and with outside consultants efficiently
Monitor budget and help ensure resources are used efficiently
Help discern requirements and assign tasks to team members
Demonstrate commitment to clients' needs and maintain optimum confidentiality
Skills & Competencies
Possess exceptional oral and written communication skills
Be innovative and creative
Transparency and accountability.
Outstanding organizational skills and ability to prioritize tasks
Able to thrive in a high-volume, deadline-driven work environment
Excellent computer skills, including experience with Microsoft Office Suite
Significant hands-on experience with industry-specific software
Flaire for Digital Transformation
Qualification:
ASSOCIATES TRAINEE (TAX & AUDIT) REF NO (AT001)
Diploma or Degree in Accounting or Pass in any Accounting Professional Examination at Skill Level for non-Accounting Graduates.
MANAGEMENT TRAINEE
(PROJECT) REF NO (MT001)
Diploma or Bachelor's degree in a relevant field required
 Age: Between 25 – 35 Years Old
Remuneration: N600,000 per annum.
Minimum of 2 years' relevant work experience in the industry.
Resident: Gbagada or its environs will be an added advantage
Interested candidates should forward application letter with resume to: info@sowprofessional.com
Please quote the REF NO for your application to be considered for shortlisting
Application JOB VACANCY closes on the 30th of September, 2021